No Comments
$2.99 "Their Ex's Redrock Midnight" by Shirl Anders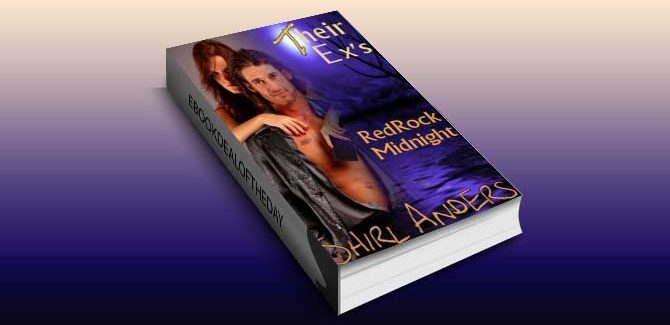 Ebook Deal of the Day:
$2.99 "Their Ex's Redrock Midnight (Texas Alpha)" by Shirl Anders
Genre: Contemporary Romance
All she had to do was say "yes."
Rusty Jean Harper's life changes the minute Cabe Santos enters her taxi and he demands she take him to a place he has been before, but that place is destroying him.
But Rusty can't break him like that. Instead she tries to save him.
Cabe isn't a badass Indian like his best friend Vincent Whitehorse he's just a badass with chunky, dark blonde hair and one that has noticed Rusty's violet eyes. But Cabe is a man pushed beyond his limits. Until he collides with Rusty and her voice sets him free.
Second chances and sparks fly between them. Boundaries collapse, busting into flames of desire neither can control. Rusty finds fire in Cabe arms and she holds on through a manipulative ex, protective custody, Tess and Vincent's wedding, and even a couple hot, bad boys after her booty. But Rusty's booty might already be taken. And destiny in a small town could be knocking … again.