No Comments
Last of the Bad Boys by Nora Flite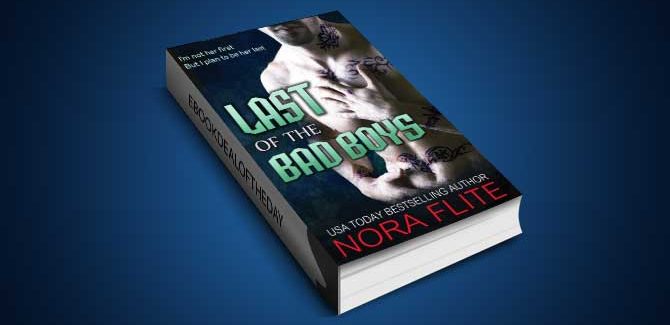 Realtime Pricing:$3.99

Who doesn't love a bad boy?
All I've ever been good at is fighting and f*cking.
Pure violence and wet sex. For years, it's been my life. If you think I'd get bored, you'd be very wrong. I'll never get enough.
Nothing can sate the ache that wants to bend any and every woman over, just to see how she tastes. I'm a man who aims to please, but no one holds my attention.
No one but Zoe.
My cock throbs at the very IDEA of her… I want to suffocate with my tongue inside her thighs.
When my phone rang, I didn't expect her pretty voice to beg me for help.
She thought I'd save her and that'd be it. Well.
Too bad.
I'm hooked on this girl—I want her more than water or air.
I wasn't her first.
But I planned to be her last.
Author's Note— Standalone full-length novel. Contains explicit and erotic scenes, a dirty bad boy with a filthy mouth, as well as themes of violence/mature situations.
Genre: Thriller, YA Paranormal Romance