No Comments
Holiday Hearts Awakening by Fiola Faelan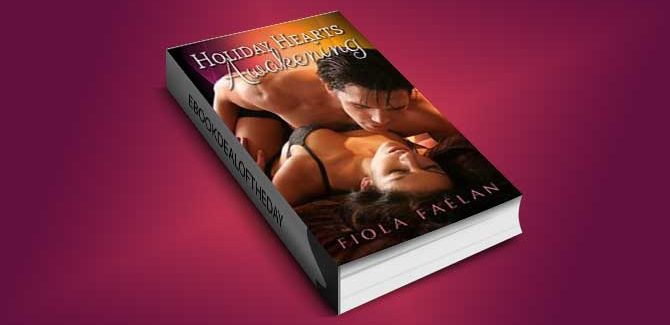 Realtime Pricing:Processing (1)

Three painful years after the destruction of her family and determined to spend this Christmas as alone as ever, Natalie is unprepared for the sensuous campaign against her senses from her new hunk of a neighbor. Or for her body's traitorous attraction.
Zach had sworn off relationships, concentrating instead on work and being a single parent to his young daughter. After almost losing her years ago, every day was about keeping her safe. Little did he know the holidays would bring not only visions of sugar plums, but also a stubborn too-sexy neighbor in need. His protective instincts roar to the front, as does his libido and the heart he thought he'd locked away.
Natalie and Zach find that Santa delivers not only goodies under the tree, but sometimes hearts filled with love.
Genre: Contemporary Romance, Romance