No Comments
Fate Captured (Spicy romance): A Greek Tycoons novel by MM Jaye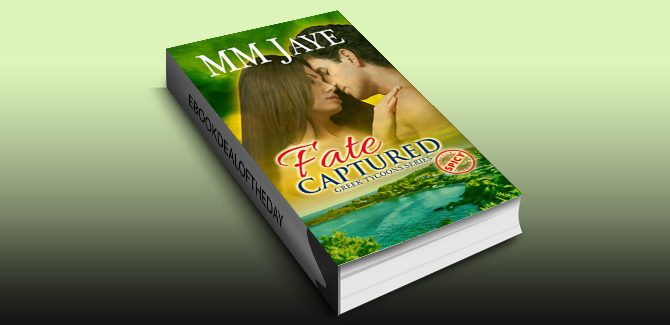 Realtime Pricing:N/A

"Who would have thought? The mind-numbingly hot Greek from the bar isn't just a cocky bad boy in need of a little love. He's a shipping heir wrongfully accused. By me."
Trish Swan is supposed to be living her dream, writing her novel, not witnessing police brutality. But she can't ignore her civic duty and turns the bad cop in. The last thing she expects is to bump into him again on a tiny Greek island, save his life and almost have sex with him in a hospital room.
But is that enough for Markos Venetis to forgive her for meddling in his life? Ruining his career is one thing. Dredging up ghosts from the past and plotting to reunite him with his horrible father is a step too far.
Now his Greek blood boils, and someone is bound to get burned.
Author's note: Fate Captured is a standalone, enemies-to-lovers contemporary romance with a guaranteed HEA. No cliffhangers. There is also a clean version available on Amazon: Fate Captured (Clean romance)
Genre: Contemporary Romance