No Comments
Fourth & One by Janelle Taylor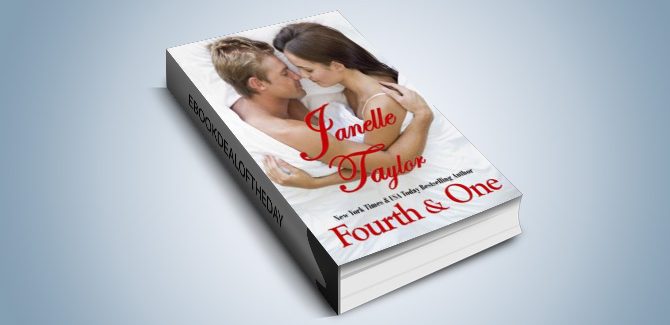 Realtime Pricing: Amzn: $3.99 B&N: $3.99 iBook: $3.99

Super Bowl winning quarterback, Drew Hawkins, is in the right and wrong frame of mind to meet a woman who will challenge all he knows and all he holds dear.
A woman who causes him to break all of his rules.
Raven Harlow is beautiful and wealthy but naïve. She is seeking a feature writing career in NYC when she meets Winter Gaines and switches identities with the writer of malicious exposes.
Never did Raven imagine the target of Winter's project was "Golden Lion" Drew Hawkins.
And never did she imagine she would fall for the playboy known as "Quick Release" on and off the football field.
Will Raven help tarnish the image of Drew Hawkins? Or will she risk everything to save him?
Either decision will cost her
Genre: Contemporary Romance