No Comments
Vampire Passions by Nightfall Publishing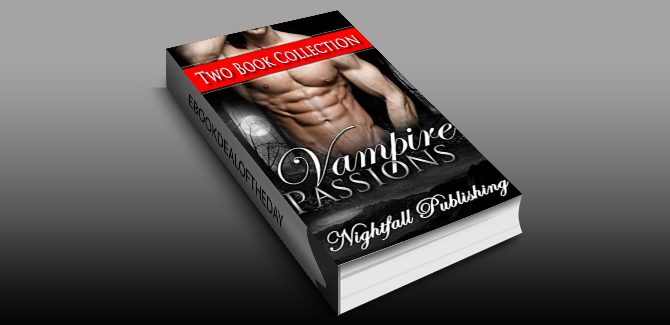 Realtime Pricing:Processing (1)

These Sexy Vampires Are Too HOT to Handle!
Enjoy these Mega Steamy Vampire Romances as a Sizzling Hot Book Bundle!
In this Collection You'll Enjoy:
Forbidden & Wanted By The Billionaire Vampire
Don't Miss Out on This HOT Vamp Action!
Download This Collection Now to Set Your Kindle On Fire!
AUTHOR'S NOTE: This collection contains steamy scenes with super sexy BBWs and Mega Hot Mysterious Vampires. Intended for 18+ readers only!
Genre: Paranormal Romance, Romance