No Comments
$2.99 "The Ghost in the Crystal" by Matt Posner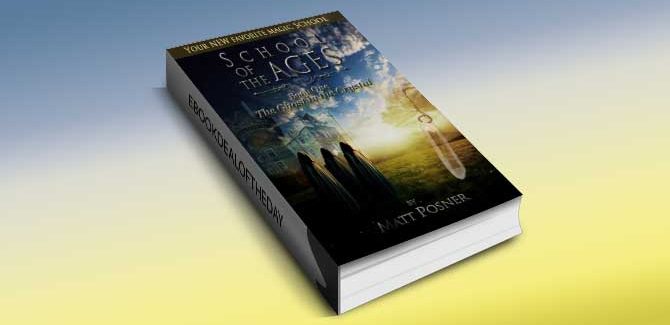 Ebook Deal of the Day:
$2.99 "School of the Ages: The Ghost in the Crystal" by Matt Posner
Genre: Coming of Age, Metaphysical, Adventure
America's greatest magic school is New York City's School of the Ages. Simon is a teen from Queens, New York. When he answers an advertisement in a magazine, the South Wind shows up at his door to introduce him to a world of adventure, power, and tragedy that feels both strange and right: ghosts, elementals, time travel, magic duels, teen romance, sacrifice, and ultimate loss. The evil spirit of a bitter and scheming heretic from ancient Alexandria attacks him and forces him to risk everything in order to save his soul. Kids and adults won't stop reading — The Ghost in the Crystal.