No Comments
Boss Next Door by Beverly Evans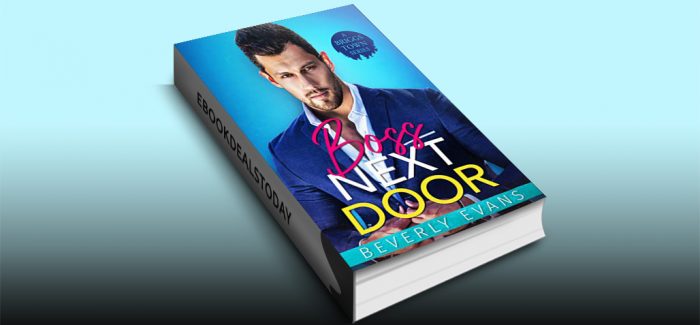 Realtime Price – $2.99
Have you ever had a drunken celebration then find out a decade later that you're married?!
Or that when your life blows up, the twisted hand of fate puts you face to face with the man you don't remember marrying?
Yeah, I wish I could say the same.
Want to know the craziest part?
That's not even the most screwed up thing in my life.
My dad got hauled away by the Feds and my career lies in ashes.
I'm broke and living with my mother.
My name is Chloe Dixon, welcome to my life.
I decided to pursue my passion, and ended up working for the boy from my past.
Braxton, the arrogant, cocky, and undeniably sexy guy from college.
And apparently the same guy I married after a drunken night!
He's grown up now, but his temper is as wicked as ever.
With him, the stakes becomes higher than ever.
Whatever I do though, there's no way my life could get any worse… Right?
Boss Next Door is a standalone, full-length romance with burning passion, twists, drama, and a HEA.
Genre: Contemporary Romance
Boss Next Door (A Briggs Town Series, Book 2) by Beverly Evans