No Comments
$0.99 "When It's Love" by Emma Lauren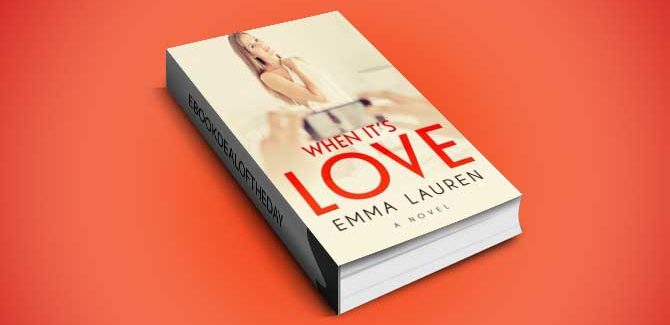 Ebook Deal of the Day:
$0.99 "When It's Love [An Illicit Contemporary Romance]"
by Emma Lauren
Genre: New Adult, Contemporary Romance
When It's Love is contemporary new adult fiction like you've never read it before. Sexy from page one, this book follows college student Sydney Morrison as she tries to break away from the dark truth about who she really is. And as she unexpectedly tumbles into a torrid online affair with her professor, she exposes herself in ways she never imagined.
Then Sydney's darkest secret begins to hunt her down just when she thinks she's escaping it. Suddenly nothing is what is seems to be and Sydney finds herself torn between truth and love.