No Comments
Don't Eat Cat by Jess Walter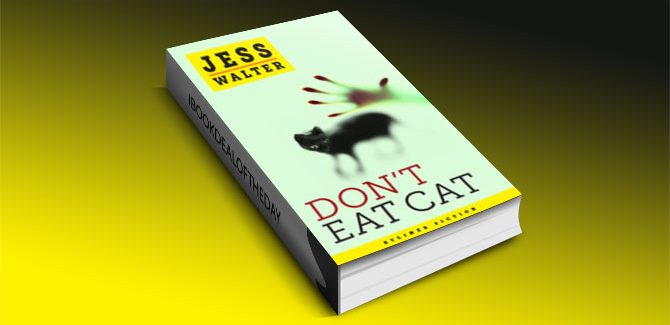 Realtime Pricing: iBook: $0.99
Set in the year 2040, amid rolling epidemics, economic collapses, ozone tumors, genetic piracy, and an Arizona border war, "Don't Eat Cat" is the story of Owen, a guy who just wants to forget the results of his recent full-body scan with a grande soy latte before going to work in Seattle's food/finance district. The world has gone straight to hell, and the most horrifying part of it is that not a damn thing has changed: You still have to go to work, you still don't have a girlfriend, and, unbelievably, the line at the Starbucks Financial still stretches on forever. Why? Because there's a zombie working behind the counter, an addict of a club drug that causes its users to become aggressive, milk-pale, dead-eyed dimwits with an appetite for rodents and house pets—cats in particular (and, in very, very rare cases, humans).
When Owen finally makes it to the head of the line, the afflicted barista's people skills falter under pressure and he mauls the store manager. It's the first documented zombie attack in months, and it sets the sim-tweets buzzing, ultimately ending in a vigilante killing. As for Owen, he gets more than a free latte out of the incident: He's forced to confront the brokenness of his present life by venturing into the past. With the help of a private investigator, he heads into Seattle's Zombie Town to search for the only woman he has ever loved.
In "Don't Eat Cat," some highs are better than a lifetime of being human.
Genre: Horror Fiction, Post-Apocalyptic