No Comments
$2.99 "Summertime Sangria" by Diana Loera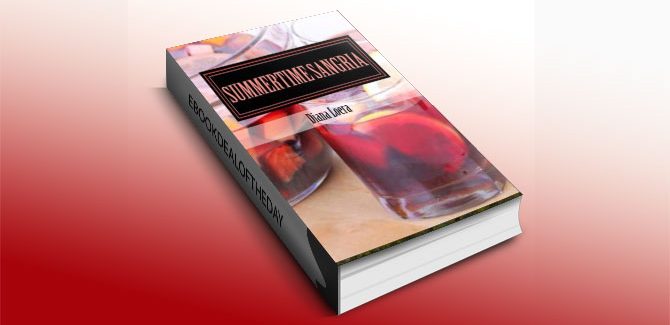 Ebook Deal of the Day: $2.99 "Summertime Sangria" by Diana Loera
Genre: Entertainment, Drink & Beverages
Your guests and family will be impressed when you place a pitcher of vibrantly colored, fruity sangria on the table.
Elevate your summer entertaining to a whole new level with this library of unique and special sangria recipes.
Ideal for brunches and showers too – these recipes will stand out and be ones that your guests ask for when they leave your party.
Impress your friends, your boss and even your most standoffish guests with these flavorful and fruit laden sangria recipes.
Recipes include Kiwi Melon Sangria, Cinco de Mayo Sangria, Frozen Blood Orange Sangria, Cinnamon Stick Sangria, Champagne Sangria, Classic Red Sangria With Citrus, Fourth of July Sangria, Simply Melon Sangria,Simply Mango Sangria, White Sangria With Pears, Summer in a Glass – Peachy Moscato Sangria, Ginger Brunch Sangria, Pineapple Sangria, Berry Sangria, Frozen Sangria and more!