No Comments
$0.99/$2.99 "Surrender: Guilty Pleasures #1" by Adriana Hunter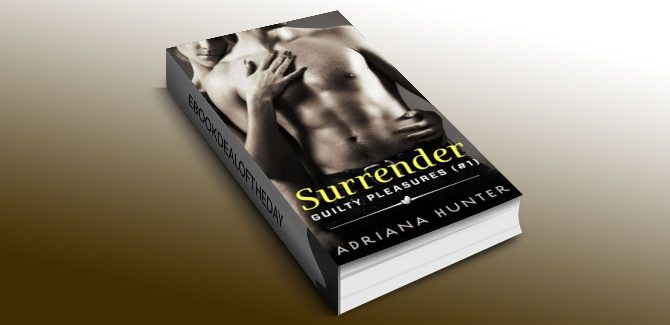 Ebook Deal of the Day:
$0.99/$2.99 "Surrender: Guilty Pleasures #1 (Dominated By The Billionaire)" by Adriana Hunter
Genre: Erotic Romance, Contemporary Romance
I wanted to let go of my insecurities and know the feeling of complete possession. One look from him promised a complete transformation and I was ready.
From the very first moment that I laid eyes on the mysterious Jake Meyers, I knew that he would change me forever. There was something dark and dangerous in those impossibly blue eyes, and I was powerless to resist. He became my obsession and I accepted every opportunity to satisfy my desperate desire to be his.
Everything about us was wrong but I knew going in that he was a man who refused to be loved. I tried hard to remind my heart of why I was there…with him, allowing him to take from me all that he needed until I had surrendered completely.
*~*~*
Enter into the shocking world of erotic domination where the rules of love are broken night after night. "Surrender" is filled with intense passion, conflict and spellbinding emotion.
This is an erotic romance intended for mature audiences.